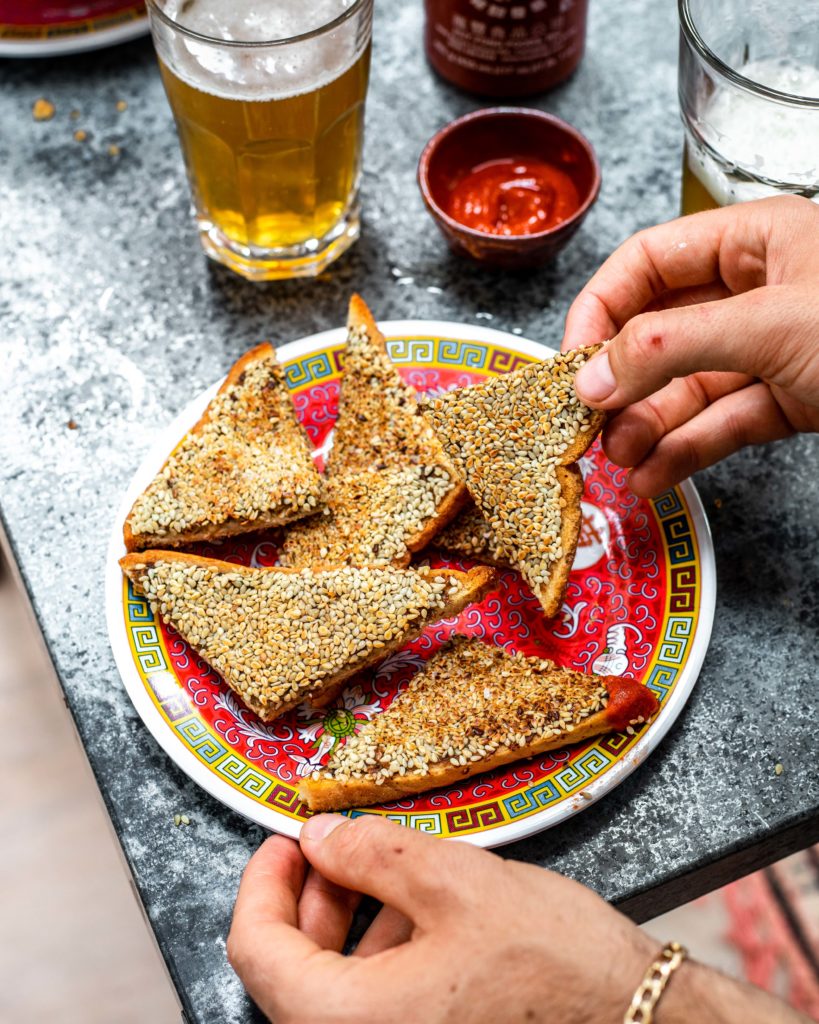 Prawn toasts, veganised!!!!
Ingredients
Ingredients
2 Punnets Mixed Mushrooms
1 sheet Nori, blitzed into small pieces
1 Shallot, chopped fine
1/2 cup White Wine
Juice 1 Lemon
3/4 cup Creamy Non Dairy Milk
6 Slices White Bread
2 cup Mixed Sesame Seeds
4-5 tbs Sesame Oil, for frying
Pre heat a large frying pan over a medium heat. Add a touch of sesame oil then the shallot & mushrooms. Sauté for 5 minutes, stirring often.
Add the seasoning, nori, lemon & white wine. Cook for a further 4 minutes.
Add the mushroom mix to a blender, with the milk. Blitz until it forms a paste like consistency. Pre heat your oven to 180 degrees C.
Spread the mushroom mix onto your slices of bread.
Generously sprinkle  sesame seeds over the mushroom. Add press them on with your hands.
Heat a large non stick pan over a low heat and add some sesame oil. Carefully place a slice into the pan and cook on both sides for 3 minutes.
Once the toasts have been fried, place them onto a baking tray then into the over for 12 minutes.
Serve the toasts once baked with a sauce of your choice.
Share this recipe