Tomato, Olive & Caper Spaghetti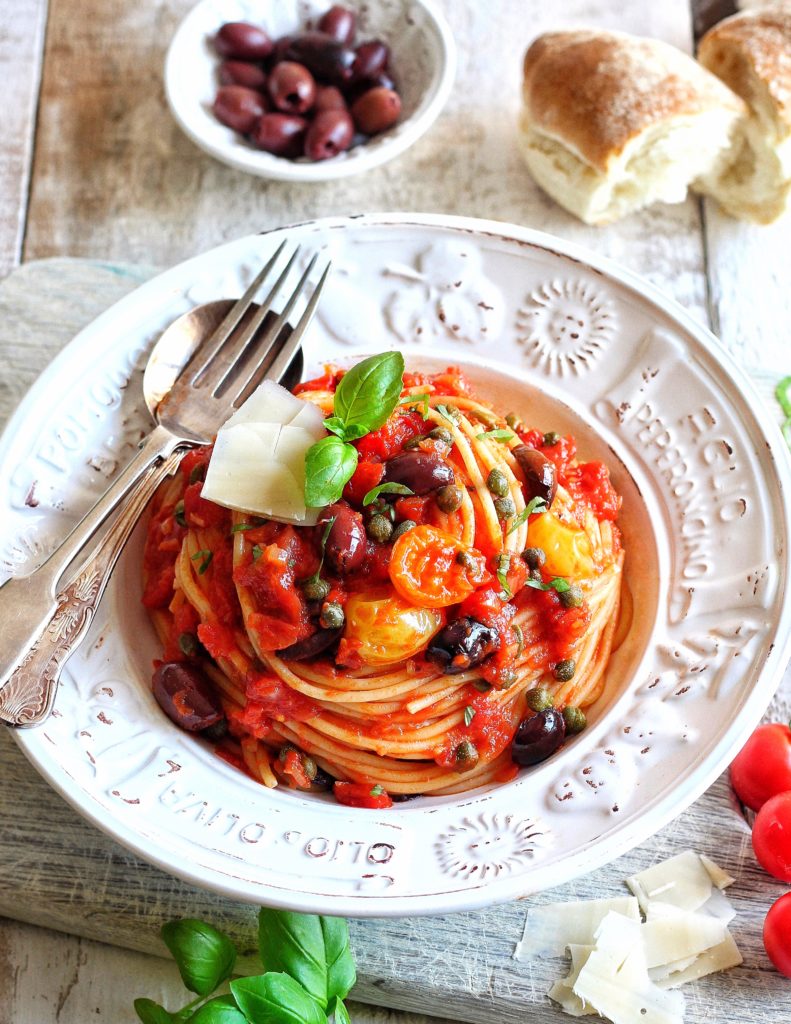 "Perfect treat on a summers evening, to keep it gluten/carb free swap the pasta for courgetti"
Ingredients
1 Tbs Extra Virgin Organic Olive Oil
4 Shallots, cut small
2 Cloves of Garlic, minced
2 Tins of Chopped Tomatoes
1 Tbs White Wine Vinegar
1 Tbs Caster Sugar
1 cup/ 150g Mixed Cherries Tomatoes, halved
1 Red Pepper, Cubed
75g Black Olives
3 Tbs Capers
1 tsp Dried Oregano
Pinch of Salt & Pepper
250g Egg Free Spaghetti, cooked.
Garnish
Fresh Basil
Vegan Cheese
Method
In a large saucepan over a medium heat add the olive oil, shallots & garlic sauté softened. Add the pepper, seasoning & dried herbs. Cook for a minute, stirring often.
Add the two tins of chopped tomatoes followed by the vinegar, sugar & seasoning. Turn the heat down & allow to simmer for two minutes before adding the cherry tomatoes, olives & capers.
Simmer for 8-10 minutes for the flavours to mingle, then serve with the cooked spaghetti, fresh basil & vegan cheese.
Share this recipe