STICKY ORANGE SAUSAGE TRAY BAKE WITH FENNEL & BEETROOT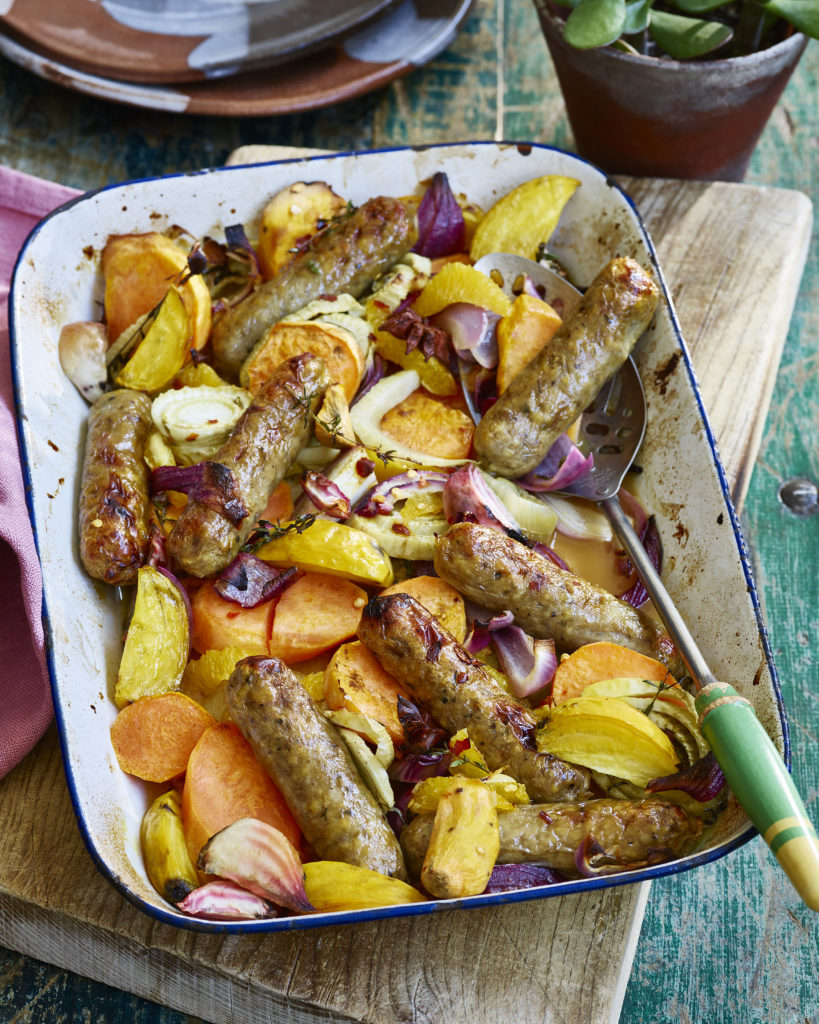 Ingredients
2 Red Onion's, peeled & quartered
2 Sweet Potatoes, peeled & cut into wedges
2 Beets, peeled & cut into wedges
1 Fennel Hearts, trimmed & chopped roughly
8 Vegan Sausages
2 Oranges, peeled & segmented
1/2 cup/120ml Orange Juice
1 tbs Thyme Leaves
1 Star Anise
2 tbs Maple Syrup
2 tbs Soy Sauce
2 tbs Olive Oil
Pinch Salt & Pepper
2 tsp Ground Cumin
1 tsp Chilli Flakes 
Pre heat your oven to 180 degrees C.
Add all the ingredients to an oven proof baking dish & give the tray a good shake to mix everything up.
Place the dish into the oven to roast for 35-45 minutes. Use a fork to test if the sweet potatoes are cooked before serving.
Share this recipe