Butterbean, Artichoke & Caper 5 Min Pasta Sauce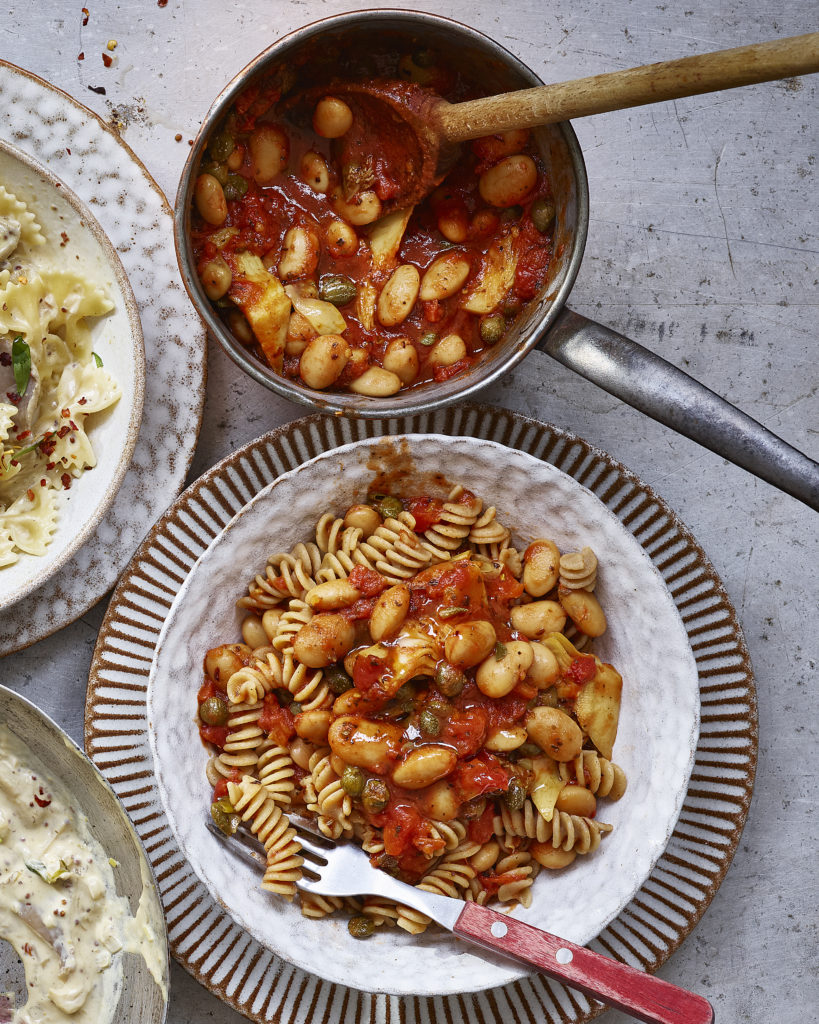 a quick simple 5 minute pasta sauce bursting with flavour.
Ingredients
1 clove Garlic
1 can Chopped Tomatoes
1 tbs Mixed Herbs
1 tbs Onion Granules
1 can Butter Beans
100g Artichokes
3 tbs Capers
1 tsp Sea Salt
1 tsp Dried Chilli Flakes
2 Servings Cooked Pasta, of your choice
Method
Place a medium saucepan with a little olive oil in over a low heat and add the crushed clove of garlic. Sauté the garlic clove for a minute to infuse the oil.
Next carefully add the can of chopped tomatoes, followed by the rest of the ingredients. Stir well and turn the heat down low. Pop a lid on the pan and let it bubble away for 2-3 minutes.
Stir through your cooked pasta and serve.
Share this recipe